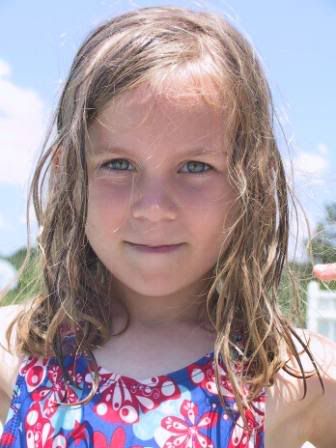 The kids were determined to go to the pool today. I got Bunny an infant floaty thing with a sunshade last night, which obviously means I meant to go to the pool this morning, right? They conned, I mean talked, our retired neighbor, Miss Ann, into going with us so that I couldn't say I had too many kids to watch (these kids are way too clever).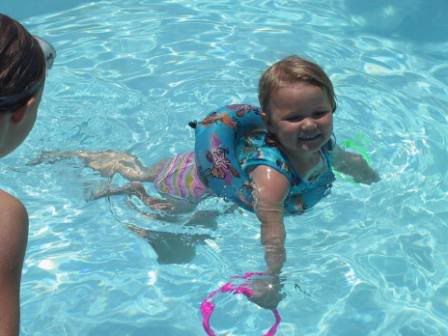 Bunny was not thrilled with the cool water or the floaty thing, so she basically stayed poolside and looked cute. Miss Ann introduced her to her first taste of peanut butter cookie. She ate a little, but mostly just tantalized the other kids who were wanting more and thinking she should share. Baby loves her swim sweater and her independence, but not in that order.
I told Aunt Linda about the post about my mother, and that she was also in one of the pictures. Apparently I had printed a copy of that photo and put it on the wall in my grandmother's room at the nursing home and my mom
hated
that picture of herself and tore herself off the side of the picture! My mother always believed that if there was a really awful picture of you, you just throw it away (or hit "delete" in the digital age).
Labels: fun and games